Looking for a CNC miller 2015-09-02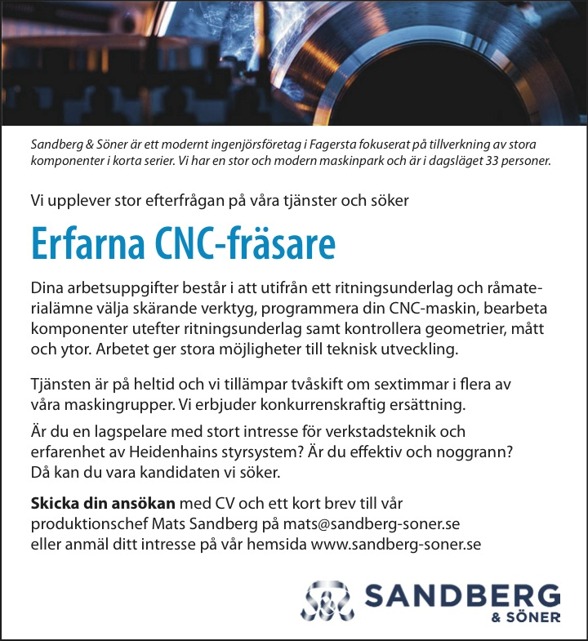 Are you an experienced CNC operator who takes pride in what you do and have an interest and know-how when it comes to advanced machining? Are you able to work independent and are used with high demands from your employer?

Then you are probably the right person for us!

Fill out the form to the right. Attach your CV in pdf format and we will contact you.